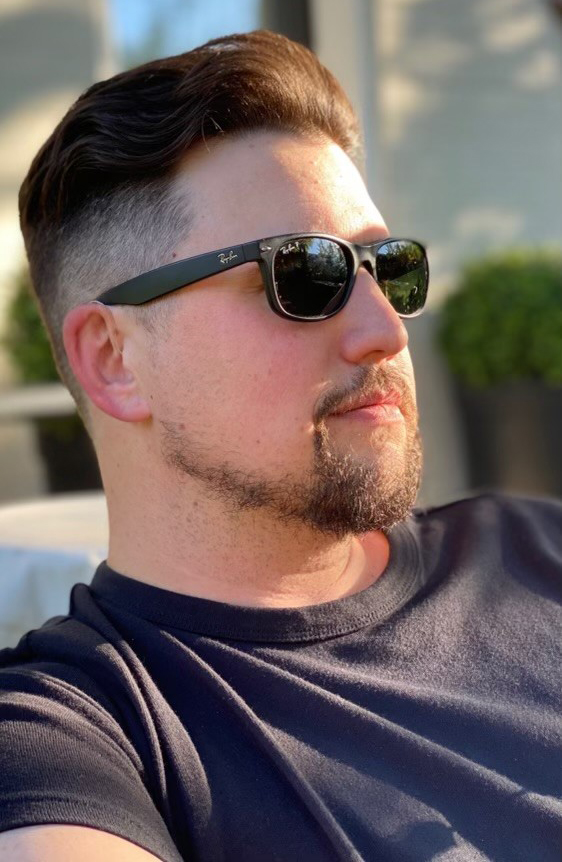 David Theurer Call
April 12, 1978 - November 6, 2023
Every so often, you catch lightning in a bottle, and someone enters your life and changes it for the better. For our firm, David Call was that lightning strike.
 As a new firm, held together by a wing and a prayer, Dave was our first associate hire. We didn't realize it at the time, but boy, did we choose well. In typical Dave fashion, he was an immediate friend and teammate. He cared not only about his own success but for our collective success - which, as it turned out, seemed way more possible with him. He was the new guy, but he didn't shy away from any project or problem, and it seemed he could do just about anything. Of course, his status as an associate didn't last long: he was soon our partner.
 Dave was the consummate patent attorney. He loved technology and solving problems. His office whiteboard was legendary for the amount of information it contained at any given moment: due dates, drafts of claims, sketches, books to read, movies to watch.  He cared about his work, his clients, and his co-workers. Even though he lost his hearing at a young age, Dave was the best listener. He was the one - when you wanted to bounce an idea off of or work through a problem with - that you'd walk to his office and say, "got a sec"? The answer was always, "Sure thing…what's up"? Always.
 Law firms often tout their culture. We do as well, but it's hard to describe what it actually means. Whatever it is, Dave fit it. In fact, Dave was a big part of creating our culture. We'll work hard to keep it. 
 He was the best of the best.
 What we will miss most about Dave is his friendship, his smile, and the joy that he brought to us all. Right now, our hearts are broken, but we will be forever grateful for the opportunity to live in a world with David Call. The gift he left us with is that whenever we think of him - which will be often - we'll smile.
 Cheers, Dave. It was an honor.